In the Year of the Covid, 2020, I am nevertheless very pleased that the de Young Museum of San Francisco will be purchasing my etching, MENDACIA RIDICULA (the Wheel of Ixion) for their collection, after having accepted my two entries for the de Young Open, an exhibition of Bay Area artists culled from over 11,000 entries. The Exhibition can be accessed online at https://deyoung.famsf.org/exhibitions/de-young-open and will be showing at the museum until the beginning of January. This etching has become very popular recently for some reason (!) and has been included in eight shows since the beginning of the year, as well as being included in the collection of Casa de las Americas in Cuba.
Concerning which, there are now only four complete sets left of the New Four Disgracers, of which this etching is a part. Likewise, there are only four impressions of Obeliscolychny still available. Get them before the coup starts!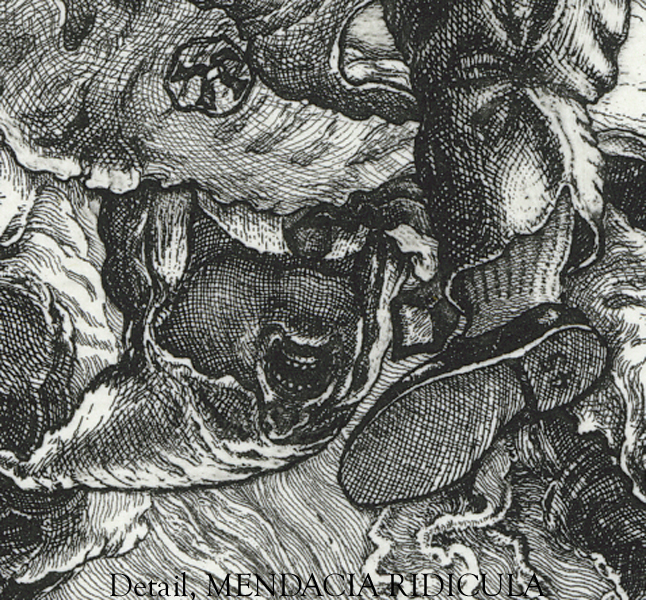 Meanwhile…
What, though the field be lost,
All is not lost; the unconquerable will,
And study of revenge, immortal hate,
And courage never to submit or yield:
And what else is not to be overcome?
That Glory never shall his wrath
Extort from me.
From Paradise Lost, Book I—Satan lying in a pool of burning sulfur after being cast out of heaven (losing, that is). It will be a rocky road…